A beautiful lawn doesn't just happen overnight – it takes time, effort, and expertise to achieve the perfect balance of sun, water, and nutrients. One of the most efficient ways to create a stunning landscape is to sod your lawn. Sod is a type of grass that is grown on top of the soil, and it is often used to repair damaged or bare patches of lawn. Unlike seed, which can take weeks or even months to germinate, sod provides instant results.
In addition, sod is much more resistant to drought and wear-and-tear than seedlings, making it an ideal choice for high-traffic areas. At our company, we specialize in sod installation in Whitby, and we would be happy to provide you with a free estimate. Call the team at JHC Landscaping today to learn more about our lawn replacement and sod installation services, and all other landscaping-related offers!
Benefits of Sodding in Whitby
Seeding a lawn can take weeks or even months to become fully established, but with sodding, you can have a beautiful lawn almost immediately.
In addition, sodding a yard is thicker than using grass seed, so your soil will stay healthier. The sod also provides better insulation to your home in Whitby, which can help to reduce your energy costs.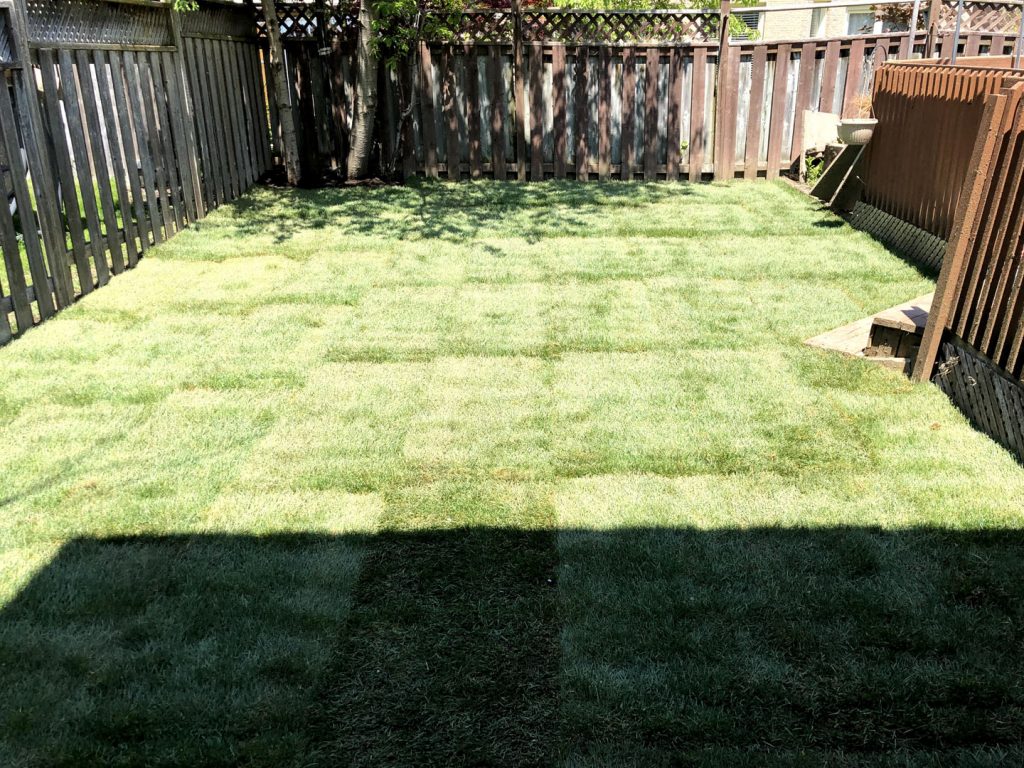 And because sod is more cost-effective and environmentally friendly than other options, such as artificial turf, it is becoming the preferred choice for many homeowners.
With all of these benefits, it's no wonder that sodding a lawn is one of the most popular landscape options today.
Whitby Sodding Installation Steps
JHC Landscaping follows this four step process when installing sod:
Evaluating the landscaping is the first step in every sodding project. This helps us to determine the best type of sod for your needs and ensure that the new sod will have adequate drainage.
Next, we remove the old sod. This allows us to start with a clean slate and ensure that the new sod will have a solid foundation.
Once the old sod is removed, we install the new sod. We take care to level the new grass, ensuring that it will have an even surface.
Finally, we water the new sod to help it take root.
With these clear and straightforward steps, you can have a beautiful lawn in no time!
Contact Us for Sodding in Whitby
JHC Landscaping Services Inc. is a professional landscaping company that has been in business for almost 20 years. We are fully insured and licensed, so you can feel secure when you book an appointment with us. We offer free consultations and 24/7 services, so we will always be available to take care of your landscaping needs in Whitby.
We are dedicated to providing you with the best possible service, and we will do everything we can to make sure you are completely satisfied with our work. Contact us today to schedule a consultation, and let us show you what we can do to improve your landscape.